In a pool of 37 titles, including Attack on Titan, Yuri!!! on Ice is currently leading the poll for favorite MAPPA series.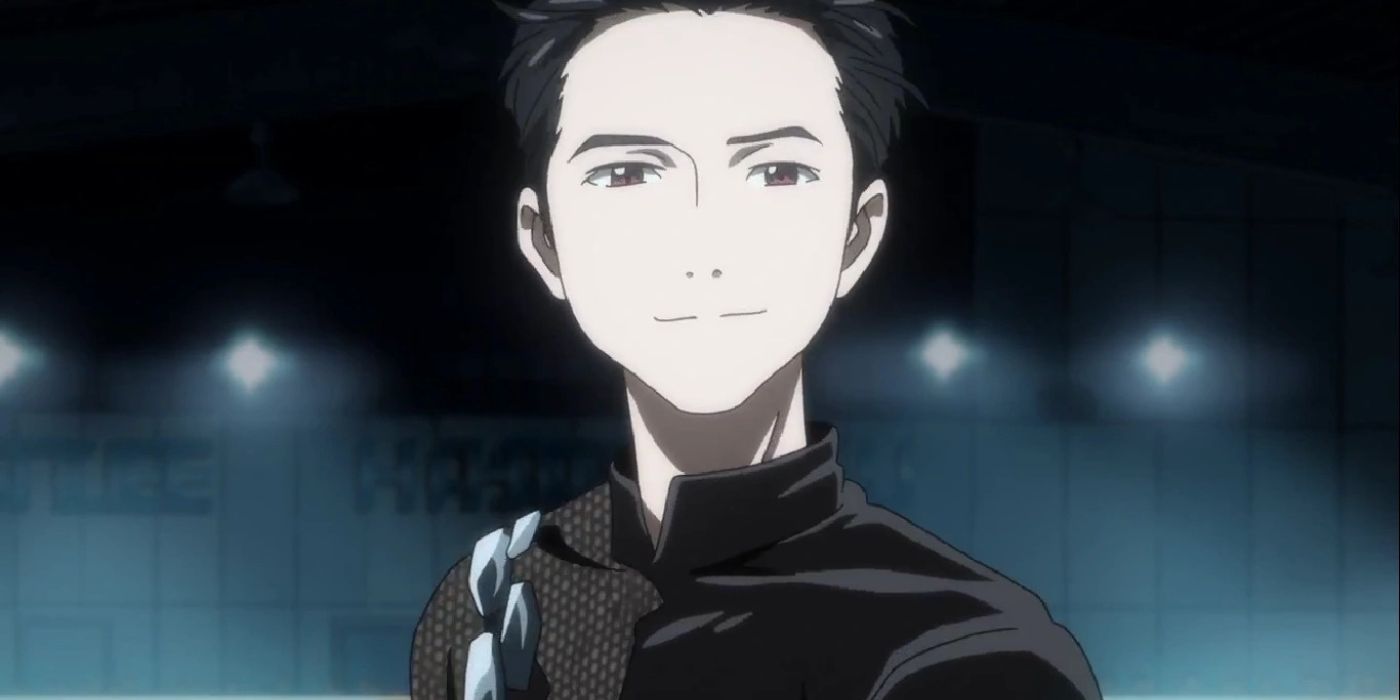 While the possibility of seeing what the "next level" of Yuri!! on Ice is becoming slimmer as each day passes, the Yuri!!! on Ice fandom is still alive and kicking — the other MAPPA anime series' butts in an online poll.
According to YoI Nation (@/yoi_updates), @/itm_nlab is conducting a survey asking respondents to vote on their favorite MAPPA-produced anime series. There are 37 titles that respondents can vote for and an opportunity for voters to explain why they picked their choices. Popular MAPPA anime from the past few years, such as Attack on Titan: The Final Season, Jujutsu Kaisen and Chainsaw Man were on the list as well as older MAPPA titles, such as its first title, 2012's Kids on the Slope, 2014's Terror in Resonance and 2016's Yuri!!! on Ice. Despite being close to seven years old, Yuri!!! on Ice is currently crushing the results with an overwhelming 42.2 percent, or 1,827 votes, as of this article's publication.
Banana Fish, produced in 2018, is currently in second at 20.9 percent, or 906 votes. Attack on Titan: The Final Season and Jujutsu Kaisen are third and fourth at 11.4 percent and 5.3 percent, respectively. The original MAPPA series Zombie Land Saga came in at a close 4.5 percent in fifth, while Chainsaw Man lands in sixth with 6 percent or 130 votes.
Yuri!!! On Ice Fans Remain Steadfast in Their Support
Yuri!!! on Ice was and continues to be one of the most beloved series from MAPPA. The series broke numerous barriers with its portrayal of a same-sex relationship between Yuri and Victor and its respectful and authentic depiction of mental health. The series, created by Sayo Yamamoto and Mitsurō Kubo, swept the majority of the awards during the 1st Crunchyroll Anime Awards, including Anime of the Year and Best Couple. It took home the award for Best Anime Opening at the IGN Awards for Dean Fujioka's iconic "History Maker." Yuri!!! on Ice won Best Original Series at the 2018 Japan Expo Awards.
The series follows Japanese figure skater Yuri Katsuki who decides to pause his competitive skating career after landing in a devastating last place at the Grand Prix Final. He returns to his hometown of Hasetsu. While pondering what to do after figure skating, a video of him skating the free program of renowned Russian figure skater Victor Nikiforov goes viral on the Internet, prompting Victor to take a break from skating to coach Yuri into winning a gold medal. The last episode of Yuri!!! on Ice ended with a promise, "See You Next Level!" which left many fans hope that this wouldn't be the last time they saw Yuri, Victor and Yurio.
That wish came true in Ice Adolescence, an original film that appears to tell the tale of a young Victor Nikiforov. However, after its announcement in 2017, little information has been revealed except for a teaser trailer released in 2019, although the production team has promised that they have not forgotten about Ice Adolescence.
Fans can stream Yuri!!! on Ice for the first or umpteenth time on Crunchyroll.