Don't expect to see this legendary monster in the murder mystery anime Undead Girl Murder Farce because he's already dead!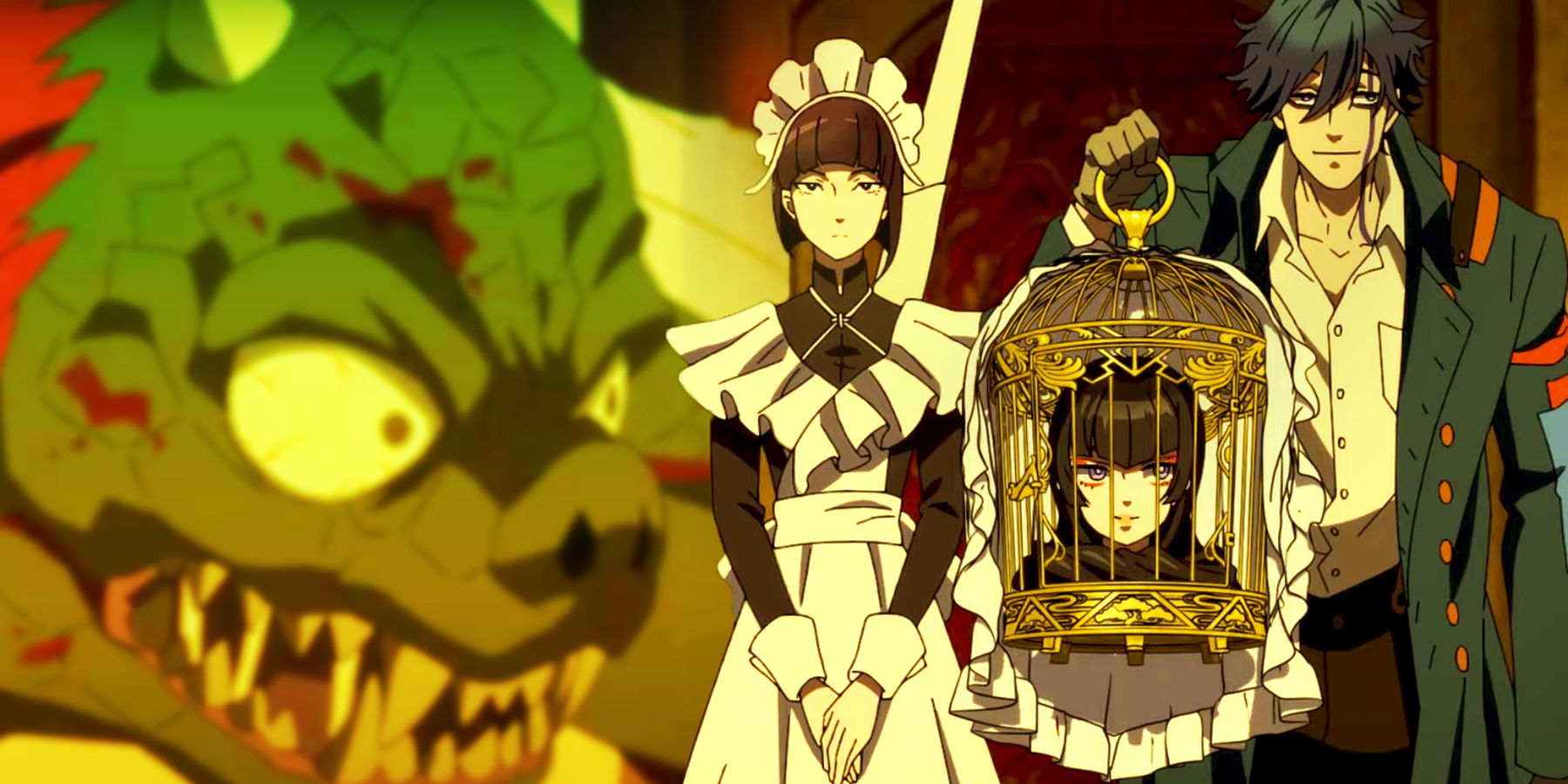 The new supernatural detective anime Undead Girl Murder Farce exists in a world where history's most famous monster is already dead.
Undead Girl Murder Farce's opening episodes introduce the anime's leading characters and firmly establish the monster-infested world where the story occurs. However, a major bombshell is dropped in a quick line of dialogue from the second episode revealing that Count Dracula, the most iconic Vampire of all time, is dead. This reveal explains that he was killed by human hunters, establishing how dangerous life in this world can be for a Vampire.
How Undead Murder Farce Establishes Dracula's Death
The scene appears in the opening moments of Episode 2, "Vampire," as a pair of the titular creatures, Raoul and Lord Goddard, discuss their tentative relationship with humans while hunting a deer. This conversation establishes the fragile harmony between them, with Vampires permitted to co-exist alongside humanity so long as they abstain from drinking their blood. However, Raoul explains that Hunters still come for them, stating, "They've treated us harshly ever since Count Dracula was taken out." This reveals canonically that humans slayed the legendary Vampire King.
Despite the pre-established death of this iconic character, the anime will feature appearances from many other literary icons. This includes Sherlock Holmes (voiced by Shin-ichiro Miki, the voice of James in Pokémon), John Watson (played by Masaki Aizawa, known for his various roles in Death Note, Hunter x Hunter, Naruto and more), Arsène Lupin (played by Mamoru Miyano who voiced Light Yagami in Death Note and Rintaro Okabe in Steins;Gate) and James Mortiarty (portrayed by Wataru Yokojima, the actor behind Alexander Lloyd from Tiger & Bunny). Additionally, real-life historical figures such as Jack the Ripper (Soma Saito) and Aleister Crowley (Tomokazu Sugita) will also play roles in the anime.
About Undead Girl Murder Farce
Undead Girl Murder Farce is a gothic detective tale based on Yogo Aosaki's novel series of the same name. The story follows a half-demon cage fighter named Tsugaru Shinuichi, who crosses paths with a talking head in a bird cage, Aya Rindo, and her servant Shizuku Hasei. The trio leaves Japan to venture across Europe to search for Aya's body, taking detective cases along the way. They soon become embroiled in the death of a Vampire in a Knives Out-esque murder mystery.