The Knight King webcomic has received harsh criticism due to the studio allegedly using AI to illustrate the artwork and plagiarizing Mushoku Tensei.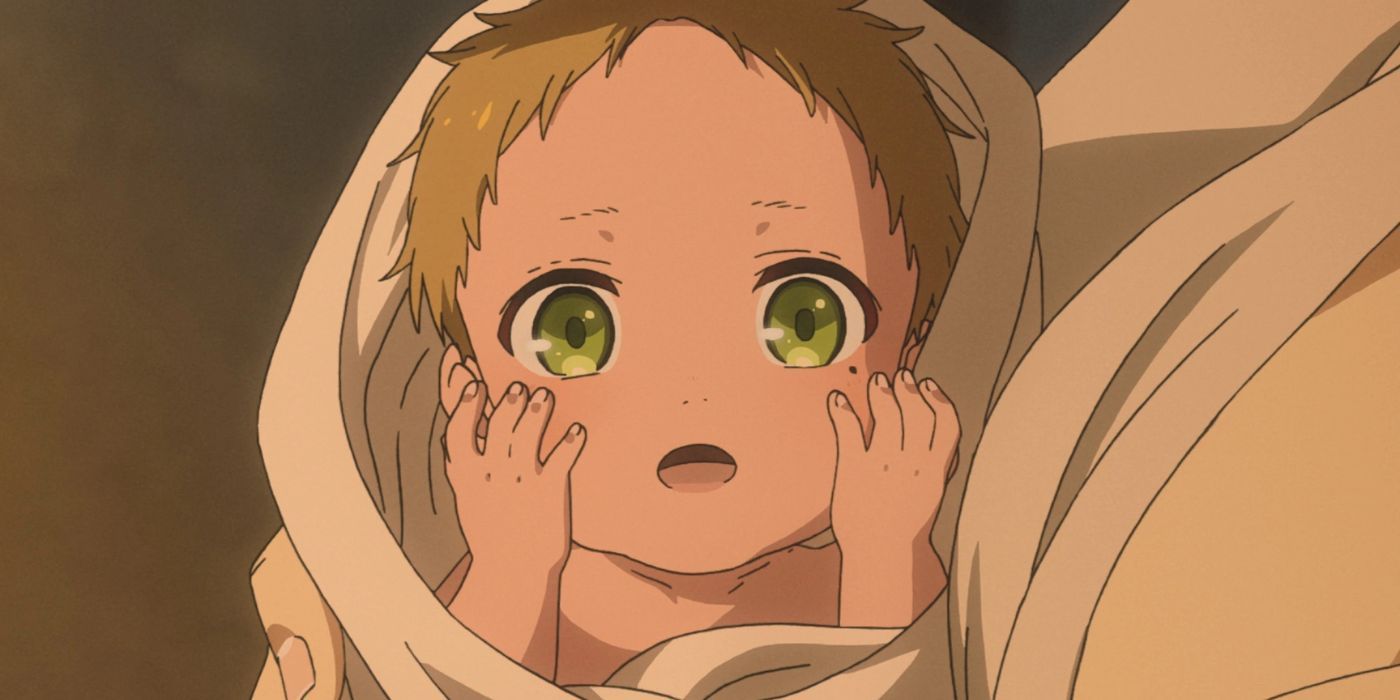 A new webcomic has allegedly used AI to trace different scenes from the isekai anime Mushoku Tensei: Jobless Reincarnation and Guardians of the Galaxy.
According to Manga Mogura RE and South Korean news site Nate, a new webcomic called The Knight King has caused quite a stir due to readers suspecting the artist traced from Mushoku Tensei: Jobless Reincarnation using artificial intelligence (AI), resulting in a rating of 1.91 out of 10, as of May 24. Readers have noted two particular panels that seem to come straight from the anime: one of Rudeus reincarnating into a baby and the other of his mother smiling at him. Furthermore, Groot from Guardians of the Galaxy seems to have transported himself into the webcomic.
While some readers expressed shock over the blatant tracing, others have pointed out that although the first few chapters are similar to Mushoku Tensei, The Knight King diverges into a separate story later. However, most of the negative reactions are rooted in how the series used AI. Blue Line Studio, who produced the webcomic, admitted the studio used AI only at the final stages of production and for post-correction work. According to @PundaChen, the studio went back to revise the earlier chapters and stated they will not use AI for future chapters.
The Use of AI in Anime and Manga
The Knight King isn't the only series plagued with accusations of using AI. Fans suspected Slayers artist Rui Araizumi used AI to illustrate the main character Lina Inverse due to the artwork lacking Araizumi's unique style. AI is becoming more and more rampant in the manga and anime space, thus prompting a wave of anxiety and fear among creators and fans that AI may replace human creators and steal artwork from creators. However, a small portion of the industry believes creators can use AI as a tool, as demonstrated by two Shōnen Jump+ editors who co-developed an AI manga writing tool to help writers.
Written by Rifujin na Magonote with illustrations by Shirotaka, the light novel series Mushoku Tensei follows a 34-year-old NEET who decides to do something meaningful with his life for once. When he sees a truck racing toward a group of teenagers, he manages to save one person's life but unfortunately loses his own. When he wakes up, he finds himself reincarnated into the body of a baby called Rudeus Greyrat in a fantasy world filled with magic.
Mushoku Tensei received an anime adaptation via Studio Bind and received positive reception. The anime is available to watch on Crunchyroll. A second season premieres in July 2023.