A dedicated cosplayer transforms herself into the Thorn Princess assassin in this breathtaking Spy x Family cosplay of Yor Forger.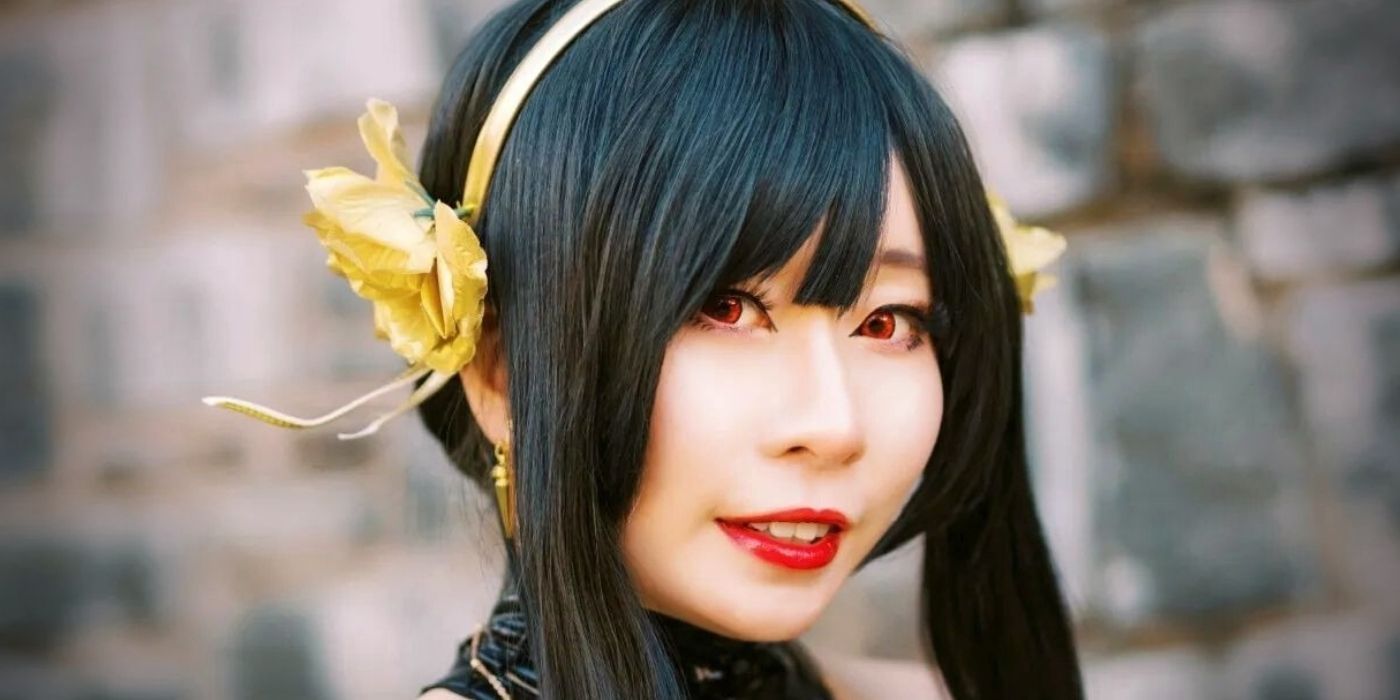 Yor Forger from Spy x Family comes to life in this stunning cosplay of the world's greatest assassin mom.
A cosplayer who goes by the name of Isabelle (Instagram handle 54yu.hsuan) transformed herself into the Thorn Princess for Katsucon, a three-day anime convention held in National Harbor, Maryland. Hubert (Instagram handle huberthuyphotography) photographed Isabelle in her Spy x Family outfit. Miccostumes Official was responsible for designing the anime costume.
Spy x Family fans are loving Isabelle's rendition of the knife-loving wife/mom of the Forger family. Many of the comments praise her photoshoot of Yor as "gorgeous" and "beautiful." In the four uploaded photos, Isabelle is wearing Yor's traditional assassin outfit of a halter-style black dress with black thigh-high boots and a mid-thigh length skirt with a pattern of red roses embedded inside. Last but not least, Isabelle is seen modeling with Yor's signature weapon of two golden stilettos. Or, as Anya Forger calls them, "mama's stabby things." In addition to Spy x Family, Isabelle has modeled as characters from Genshin Impact, Death Note and Cyberpunk: Edgerunners.
Spy x Family Fans Creations
Isabelle isn't the only Spy x Family fan to express her love of the series through creative means. Fan artists have drawn the Forger family in various comical yet beautifully illustrated scenarios. One fan artist humorously depicted how the first kiss between Yor and her "husband," Loid Forger, would play out. Another fan artist combined the espionage world of Spy x Family with the demon-hunting world of Chainsaw Man. There's even fan art of Anya and her parents as Sailor Moon-esqu magical girls. Of course, other cosplayers have joined in on the fun of turning themselves into the real-life version of the Forger family.
Spy x Family is a spy-themed action/comedy by Japanese manga artist Tatsuya Endo. The 2019 manga later received a TV anime series by Wit Studio and CloverWorks. There are currently 25 episodes of the anime. However, Season 2 and a theatrical movie are on the way. Both projects aim for a Fall release.