The protagonists of Play It Cool, Guys receive a chibi-style makeover in this upcoming mini-anime spinoff for the series.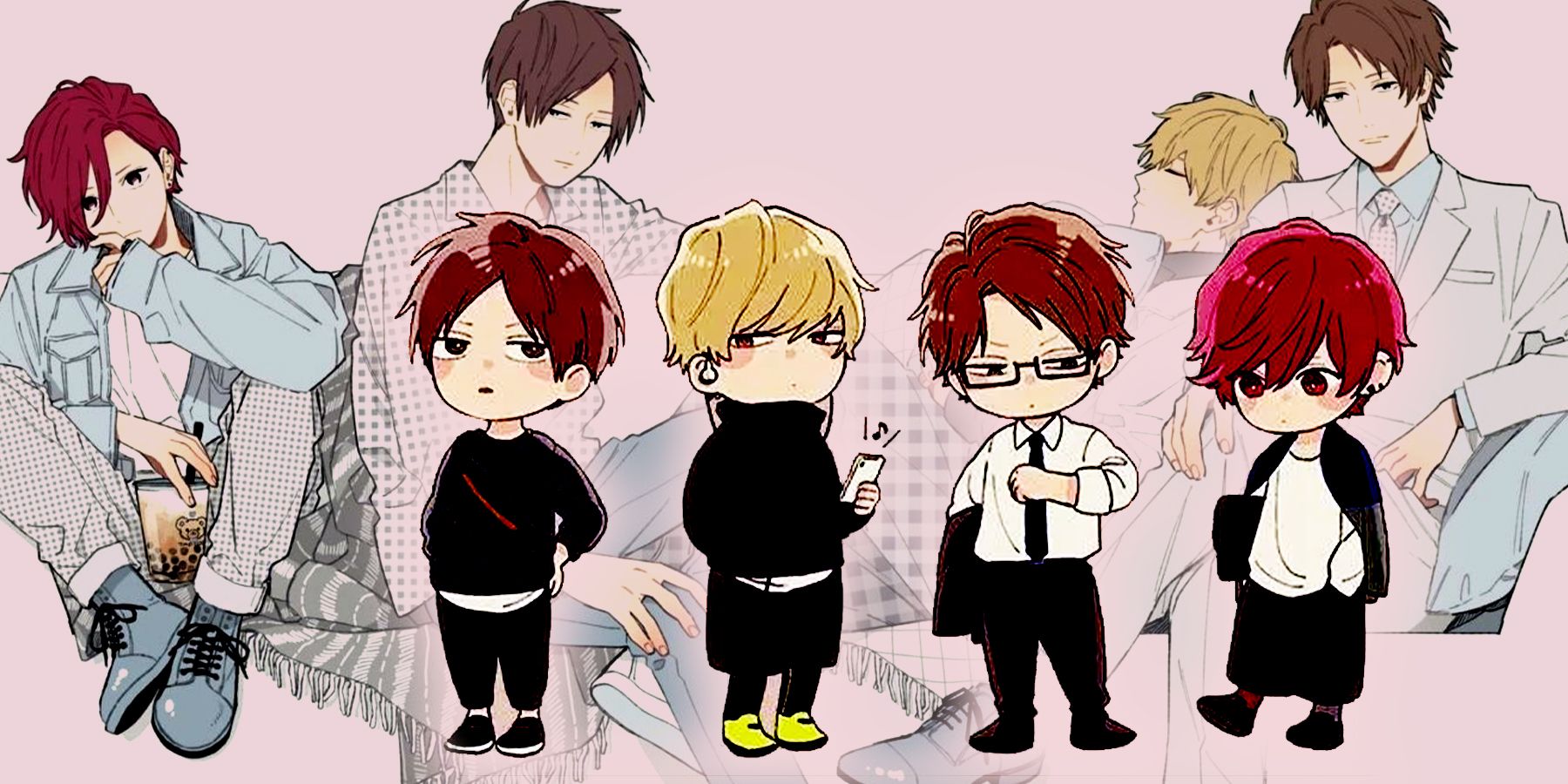 The 2022 slice-of-life anime Play It Cool, Guys is coming back with a chibi-sized spinoff at the end of the month.
   Play It Cool, Guys' official website, via Anime News Network, recently revealed that the series is receiving a two-episode spinoff series known as Petite Play It Cool, Guys Vignettes. These short original net animations will shrink the characters down into mini versions of themselves, with the two episodes set to release in Japan on March 20 at 01:55 and March 27 at 01:45, respectively. The announcement also came with a key visual reveal for the mini-anime, showing the characters in their chibi-sized forms.
   The Big Talent Behind Play It Cool, Guys' Miniseries
   Yū Hayata is directing the mini-anime and taking charge of the character designs, and Mao Emura, known for working on The Legend of Heroes: Sen no Kiseki – Northern War, will pen the script.
   The original series adapts the popular manga of the same name, written and illustrated by Kokone Nata and serialized on the website Pixiv. It received an anime adaptation in 2022 from Pierrot studios, known for creating classics such as Black Clover, YuYu Hakusho and Naruto/Naruto: Shippuden. Besides the original anime and the upcoming chibi spinoff, the show is also receiving a live-action adaptation on TV Tokyo, which will release on April 16, 2023.
   Play It Cool, Guys Joins Other Anime With Chibi Spinoffs
    The show will join a long list of anime properties that have created spinoffs with miniature, cuter versions of the main characters. Some of the most notable of these include projects like Korosensei Quest, a spinoff of Assassination Classroom, Sword Art Offline, which took the characters of Sword Art Online and placed them into a news broadcast-like format, a chibi-inspired Attack on Titan show called Chibi Theater: Fly Cadets Fly and even Rock Lee & His Ninja Pals, which took the popular Naruto character and made a long-running spinoff show with him in the lead.
   Play It Cool, Guys follows a collection of young men, Souma Shiki, Hayate Ichikura, Shun Futami and Takayuki Mima, as they do their best to appear smooth and cool despite their problems with clumsiness. Each episode acts as a slice-of-life snapshot into the exploits of these characters as they do their best to play it cool.