Portgas D. Ace and Marshall D. Teach wield fire and darkness in a stunning and brutal new One Piece figurine that features an astonishing price tag.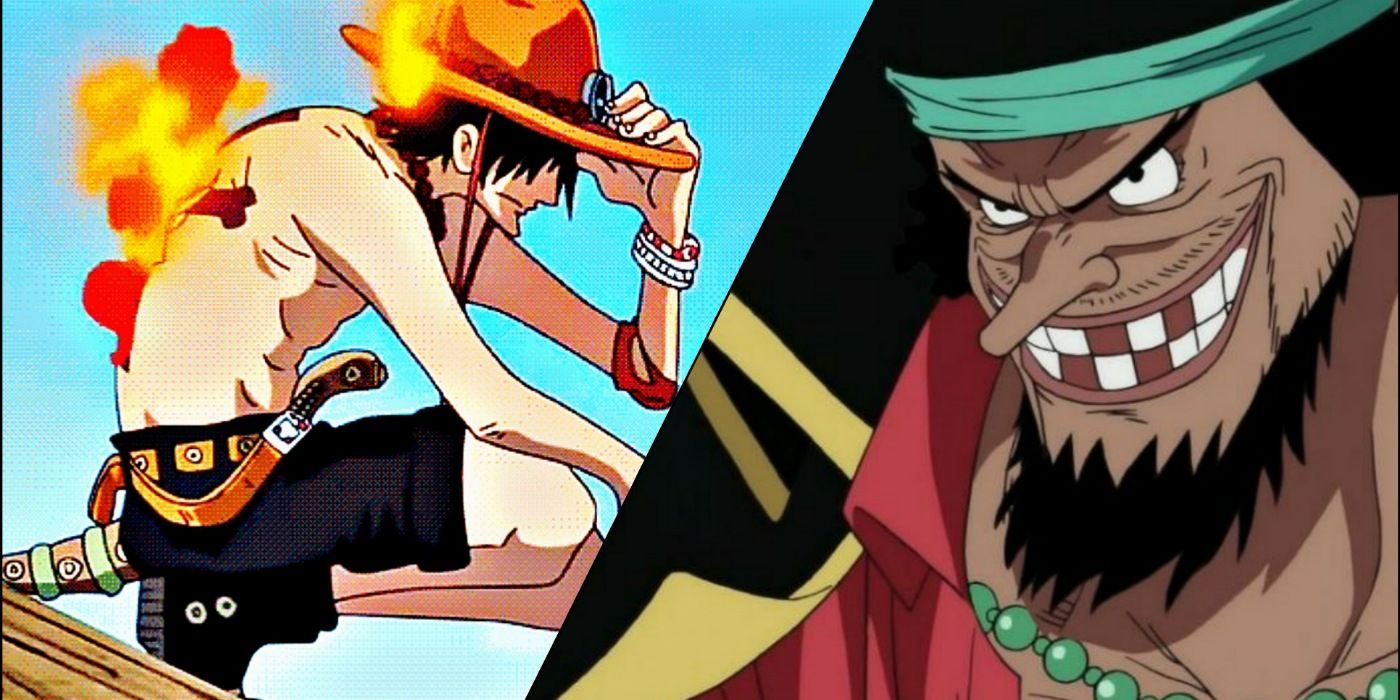 The brutal thrown down between Portgas D. Ace and Marshall D. Teach (aka Blackbeard) has come to life in an absolutely stunning One Piece figurine.
Available for preorder on Sideshow, the statue sees both logia Devil Fruit-users surrounded by their respective elements — Fire for Ace and Darkness for Blackbeard. The incredible collectible features a plethora of details in both characters' clothing and expressions, and the high-level quality of the sculpting comes with a suitably astonishing price tag. The Portgas D. Ace vs. Marshall D. Teach statue retails for $654 and has an order limit of one per person.
Eiichiro Oda's ongoing One Piece manga first appeared in Shueisha's Weekly Shōnen Jump in 1997 and has produced well over 1,000 individual chapters so far. The story follows Monkey D. Luffy, a young captain with a dream to become the next King of the Pirates, as he and his colorful pirate crew, which includes a directionally-challenged swordsman and an archeologist who can grow additional limbs, adventure across the Grand Line, searching for the titular hidden treasure. With over 516 million copies sold around the world, One Piece stands as the undisputed best-selling manga of all time.
Merch for One Piece Fans
Fans of Oda's pirate-themed masterpiece have more options to spend their money on than just copies of the manga or the new expensive figurine that showcases Ace and Blackbeard's epic battle. For example, Lush now sells Devil Fruit-inspired bath bombs, and Bandai recently released a special line of Tamagotchis that allow gamers to raise and care for their very own Chopper.
Furthermore, fans don't just show their love and enthusiasm for One Piece by purchasing collectibles; they also create their own pirate-y content in the form of fan art and cosplay. Notably, a former employee of Riot Games posted a 3D animation of the former Warlord of the Sea Crocodile, highlighting the character's sand-based powers and signature cigar.
In terms of cosplay, there have been multiple recent examples of well-crafted costumes. Reddit user mia_green_tea post a picture of their alluring take on Boa Hancock, One Piece's Snake Princess, that perfectly recreates her fashionable hairstyle and original red V-neck blouse. Hilariously, costume maker master Kappy_w showed off their genderswapped version of Edward Weevil, the self-proclaimed son of the Strongest Man in the World, Edward "Whitebeard" Newgate.
VIZ Media distributes Oda's manga in North America, and the anime adaptation of One Piece by Toei Animation is available to stream on Crunchyroll.