Eiichiro Oda lays fan speculation about Sanji's shifting eyebrows to rest with a definitive answer to one of the manga's recent mysteries.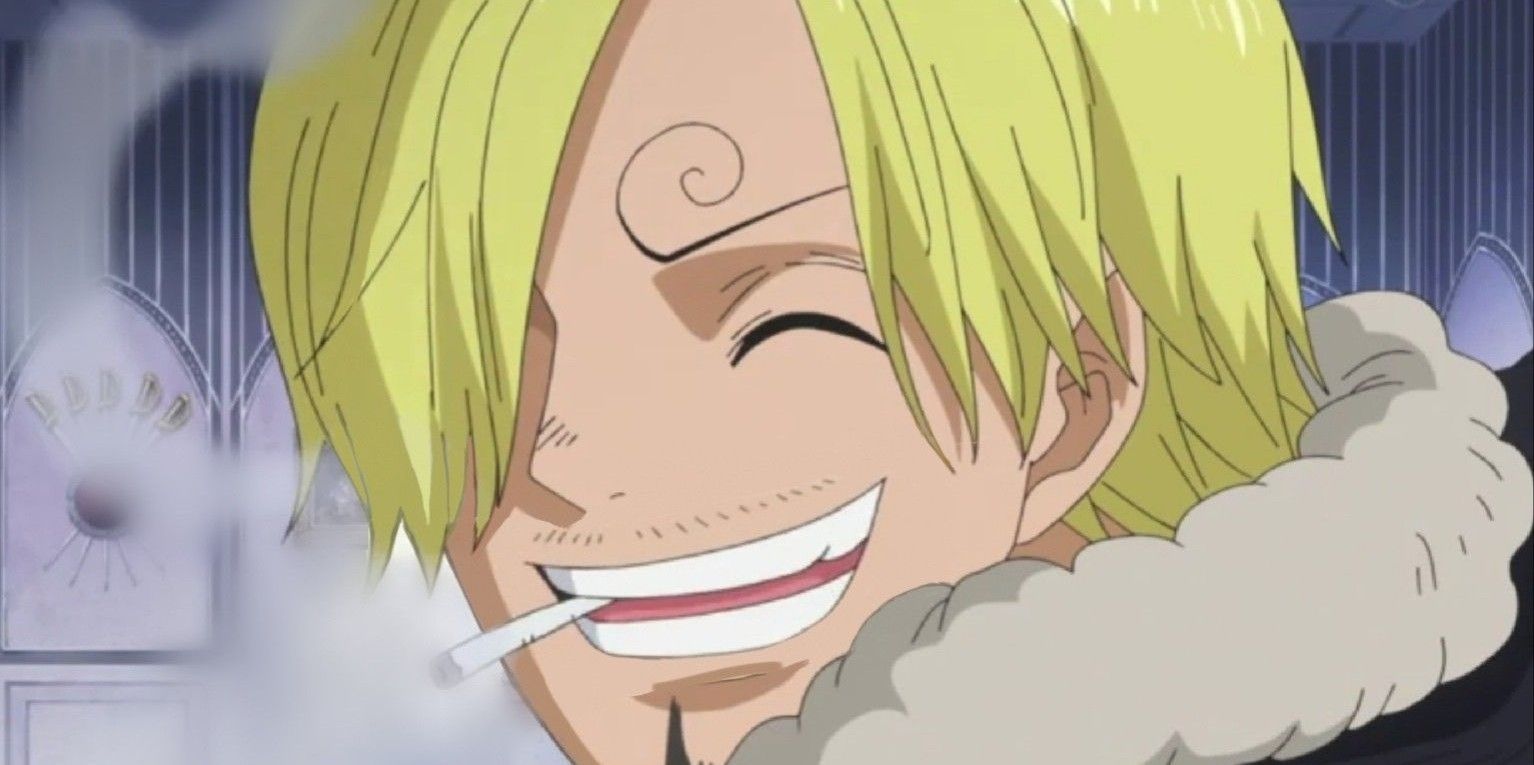 Sanji's iconic curly eyebrows have been moving in recent One Piece chapters, and now fans know why.
According to an article from Anime Dork, One Piece creator Eiichiro Oda recently opened up on the Straw Hat cook's brow changes, confirming that their shifting design is intentional and significant in the character's arc. While Sanji's right eyebrow spiraled at its outer end throughout the series, in chapter 1031, this flipped to an inner end spiral, matching the brow design of his Germa 66 siblings. By chapter 1044, Sanji's brow returned to its traditional position, much to the confusion of some readers, but Oda has now cleared this up by stating that the spiral is a reflection of Sanji's larger metamorphosis during his battle with Queen, triggering with the awakening of his latent superhuman abilities.
During the Whole Cake Island arc, audiences learn that Sanji was born into the infamous Vinsmoke family, where his father, Vinsmoke Judge, performed experiments transforming his children into super soldiers. While both Sanji and One Piece fans believed the cook never manifested his transplanted powers or the emotional numbness that came with them, during his fight with Beast Pirate lead performer Queen, Sanji unlocked those abilities in the heat of battle, as recently depicted in the anime. Alongside his power-up, Sanji's personality also shifted, becoming colder and crueler like his siblings, which manga readers have now seen once again in his battle with S-Shark during the ongoing Egghead Island arc.
There May Be More To Discover About Sanji
Eagle-eyed fans noticed Sanji's brow change in accordance with his personality while fighting the Jimbe Seraphim, highlighting Oda's statement about the rationale for their design change. Just as Luffy's appearance changes during his Gear power-ups, Sanji's eyebrow seems to be a visual cue for readers that the Straw Hat cook is utilizing his Germa 66 abilities. Even with this major change in Sanji's psychology, Oda has encouraged readers to keep paying close attention to Sanji's story, indicating there may still be more left to discover about the character before the series concludes.
Fans can continue to follow Sanji and the rest of the Straw Hat crew in the One Piece manga, available in English from VIZ Media. The anime has also just returned from a three-week hiatus with Episode 1054, titled "Death to Your Partner! Killer's Deadly Gamble!," The series is available to stream on Crunchyroll.