One Piece creator Eiichiro Oda explains how he views romance solely as a staple of shoujo manga and that its "not his job" to draw it.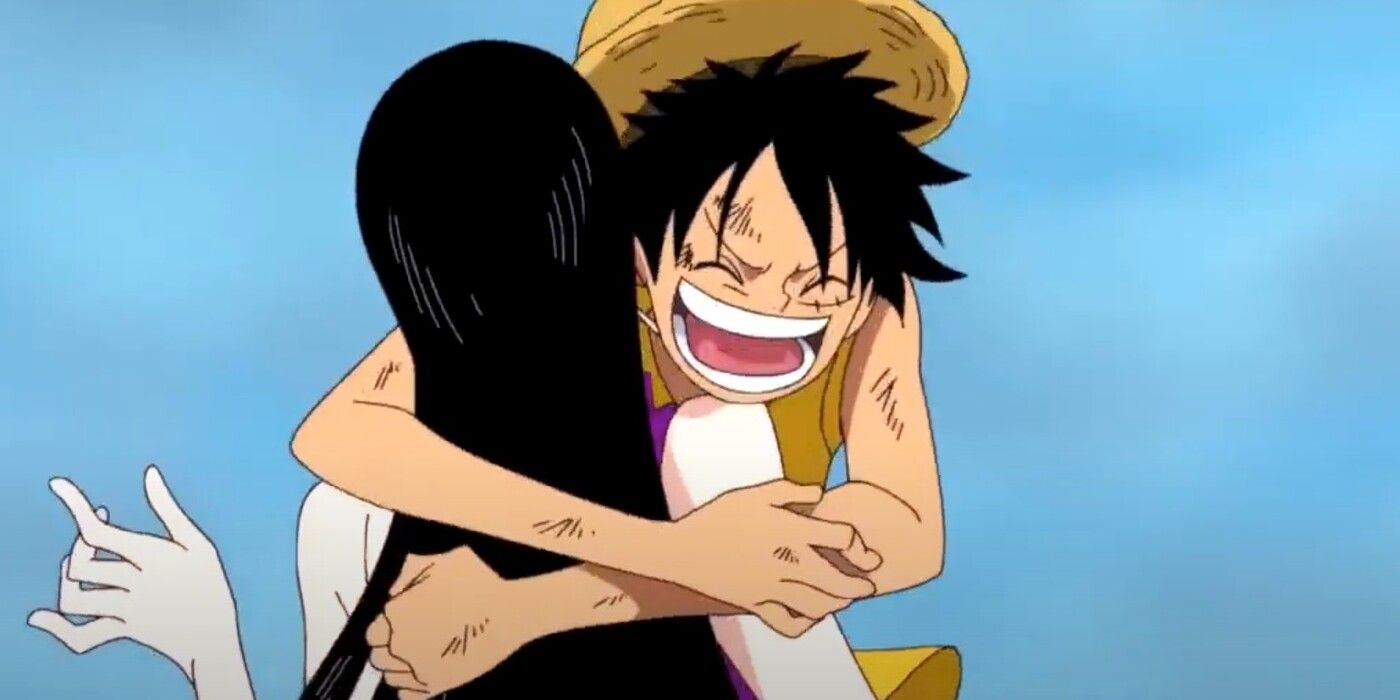 One Piece creator Eiichiro Oda feels that romance doesn't belong in shonen manga.
A One Piece news translator on Twitter called Sandman (or @Sandman_AP) recently shared Oda's statement from a 2009 interview where they discussed why there is no romance in One Piece. "I don't draw romance because OP is a manga for boys," Oda said. "Female fans ask me to draw romance, but if they want to read it, they should read shoujo manga, and it's not my job. I don't care how many women love Luffy, but I don't think its good if they love each other."
Although One Piece is classified as a shonen, or boy's manga, the series also has a large female audience. Past Shonen Jump surveys suggest that roughly half of Oda's audience consists of women. Certain One Piece storylines also focus primarily on female characters. The franchise's latest theatrical installment, One Piece Film: Red, revolves around a world-renowned pop idol named Uta that aims to use her music to change the world. This character gained an enthusiastic following, with fans across the web honoring her through cosplay and fanart. One cosplayer even painstakingly recreated Uta's stage jacket by hand. Earlier this year, the iconic heroine also appeared during NHK's Red-and-White song festival, performing her hit song, "New Genesis," for audiences across Japan.
Currently, One Piece is gearing up for the debut of its first live-action adaptation. Produced by Netflix and Tomorrow Studios, this series will cover the first part of Luffy's (Inaki Godoy) quest to become King of the Pirates. The showrunners recently dropped the show's first official trailer at SDCC. This three-minute-long preview opens with the famous execution scene of Gol. D. Roger, who sets the pirate world on the hunt for One Piece. Starring alongside Godoy is Emily Rudd (Hunters) as Nami, Mackenyu (Rurouni Kenshin live-action) as Roronoa Zoro, Jacob Romero (Blairsden) as Usopp and Taz Skylar (Boiling Point) as Sanji. The series is set to premiere on Aug. 31.
Eiichiro Oda Monsters Is Getting Animated
In addition to Netflix's One Piece series, Oda's fanbase will also be treated to a new animated adaptation of the artist's one-shot manga, Monsters. Originally released in 1994, this manga focuses on a famous samurai named Shimotsuki Ryuma and his involvement in a plot surrounding a dragon's horn, which is believed to have magical powers. E&H Production, which is producing the anime, unveiled a brief promotional video for the project. Monsters does not currently have a set release date.
The One Piece manga is available in English from VIZ Media. The popular anime adaptation is available to stream on Hulu, Netflix and Crunchyroll.