Naruto creator Masashi Kishimoto and One Piece creator Eiichiro Oda have one big thing in common – they admire the other's manga.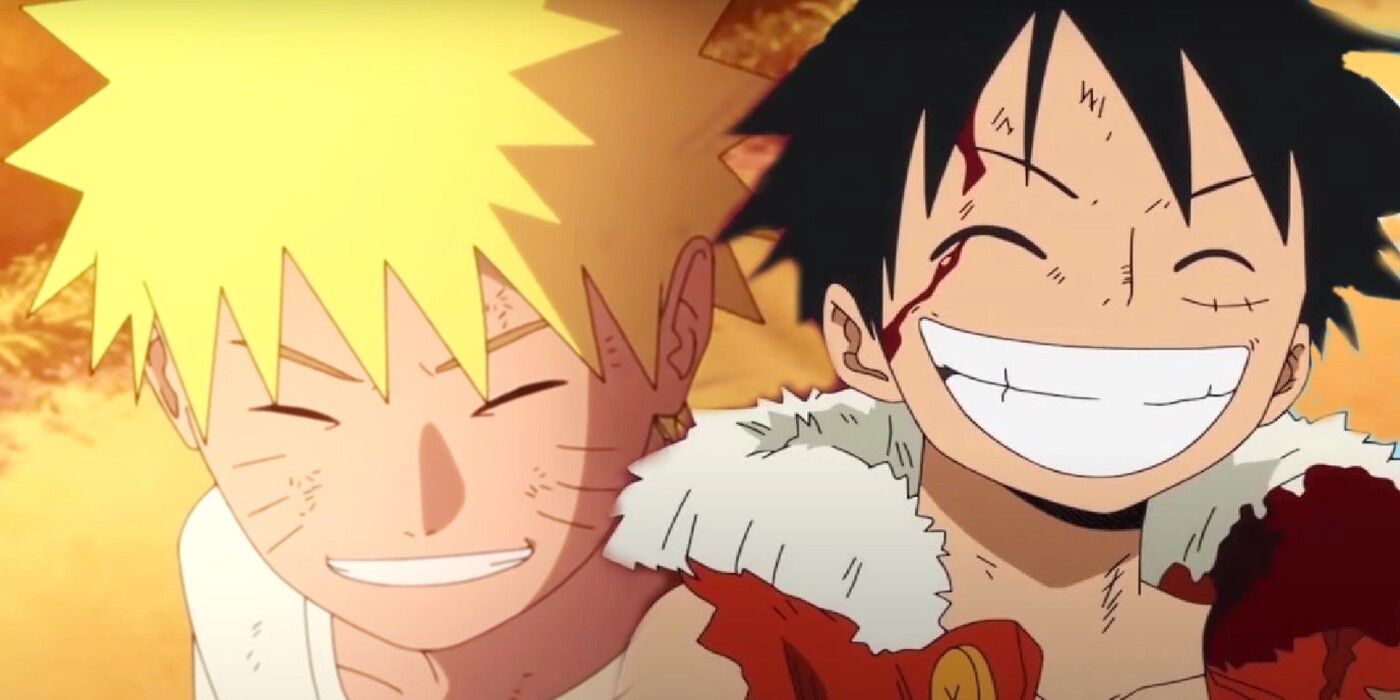 Naruto creator Masashi Kishimoto and One Piece creator Eiichiro Oda share a friendly rivalry.
A One Piece news translator on Twitter called @sandman_AP uncovered this from a published conversation where the two artists discuss having one another as both influences and competition during their manga careers. At one point, Masashi Kishimoto mourns that he has not yet achieved with Naruto what Oda has achieved with One Piece. "I wanted to surpass OP [One Piece] in manga, but I could not," Kishimoto said.
Naruto Creator's Praise for Eiichiro Oda
Kishimoto feels that he has a different level of artistic skill than Oda, as evidenced when he applauds the artist for his use of color. "The way you use color in One Piece is so complicated. I could never do that. That's your secret weapon, I think." Kishimoto said. "I've read lots of manga, and I've never seen anyone use colors like you." Kishimoto also praised the way Oda composes his manga. "Oda's sense of composition and layout is great," Kishimoto said."It doesn't matter how many characters he has in a panel, he makes it all work as a picture. You feel like each and every picture is meaningful, and has the sense of furthering the story."
One Piece Creator's Praise for Masashi Kishimoto
As the interview progresses, Oda also lauds Kishimoto for his success with Naruto, explaining that it was the one work that consistently motivated him while working on One Piece. "Of all the comics in the world, the one that made me work the hardest was Naruto, hands down," Oda said. "So I'm really fortunate, actually, that he made it so difficult for me. That kind of experience is rare." In Oda's opinion, Naruto has an overall larger fanbase than One Piece, in spite of One Piece's status as the #1 best-selling manga title. "Naruto is more popular than OP [One Piece] in the world," Oda said. "But I appreciate that it makes me jealous."
Oda also hopes that One Piece's upcoming live-action series will help push the franchise's popularity further, allowing him to finally surpass Kishimoto. "Considering my life expectancy," Oda said, "the Netflix TV drama series is One Piece's last chance to go global." The show's production has hit some bumps. One Piece's first live-action test screening reportedly flopped with audiences, although that rumor was later debunked. Recently, Oda released a statement stressing that the One Piece live-action series won't launch until he is satisfied with the final product. While Netflix originally slated the project for release this year, fans may have to wait a bit longer for the series' premiere.