A talented My Dress-Up Darling fan with a meta-sense of humor makes a cosplay of a cosplay and brings Shizuku to life in an accurate costume.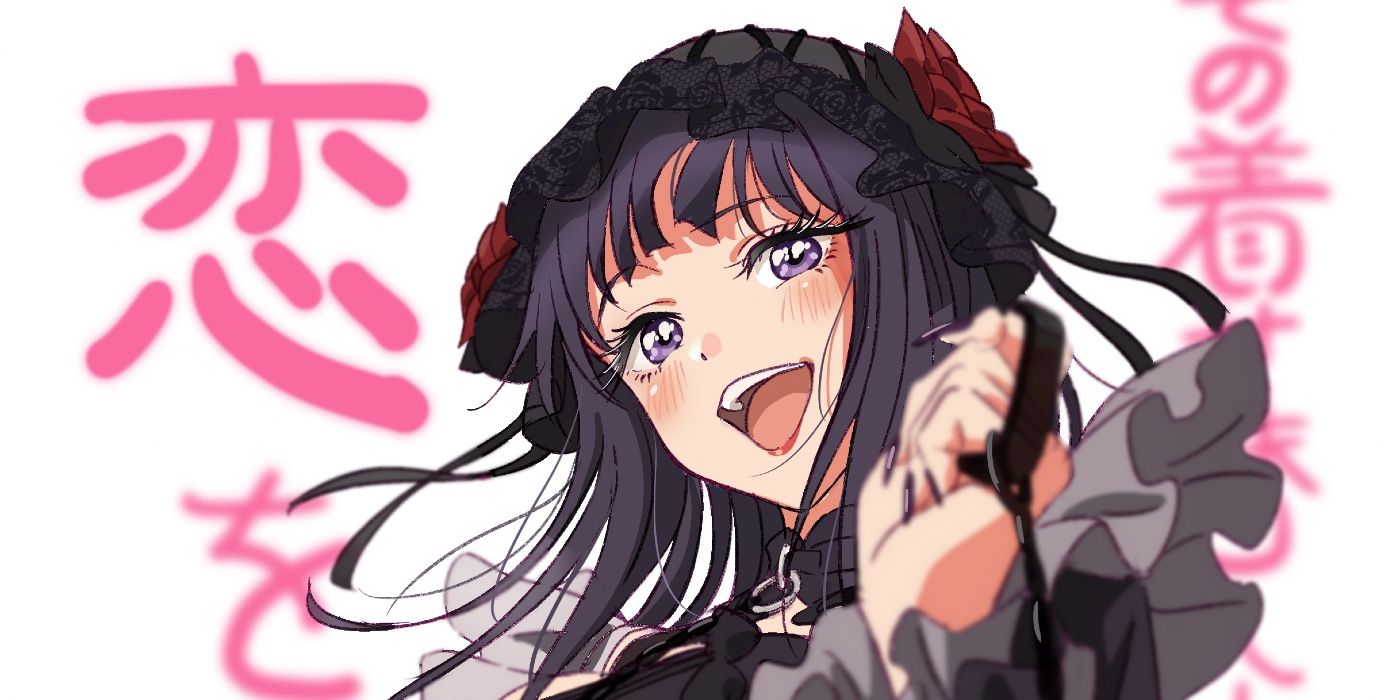 My Dress-Up Darling is a story about making cosplay, so, unsurprisingly, Shinichi Fukuda's narrative serves as a common inspiration for costume makers.
A recent impressive example includes Reddit user Sakura Kitsune's take on Shizuku, a character from a fictional video game that serves as the inspiration for protagonists Marin Kitagawa and Wakana Gojo's first attempt at making cosplay. The real-world cosplayer's version shows off Shizuku's dark purple hair and black-and-white maid outfit. In the post's comments, Sakura Kitsune explained that "cosplaying a cosplayer's cosplay is totally my thing."
Fukuda's ongoing My Dress-Up Darling manga debuted in Square Enix's Young Gangan in January 2018 and has so far produced 11 volumes worth of content. The story follows Kitagawa, a high school student who loves anime and video games and dreams about becoming a professional cosplayer, and Gojo, her classmate who secretly makes Hina Dolls, as the pair pursue their passions and partake in an adorable and wholesome romance. Over 8.5 million copies of My Dress-Up Darling sold across the globe, and in 2019, the title placed sixth in the print category for Da Vinci magazine's Next Manga Awards.
My Dress-Up Darling's Anime and Sequel
In January 2022, the first season of the anime adaptation by CloverWorks (Spy x Family) premiered, and the series stars Hina Suguta (Kotaro Lives Alone) as Kitagawa and Shōya Ishige (Lucifer and the Biscuit Hammer) as Gojo. In September 2022, the anime's official Twitter page announced the My Dress-Up Darling sequel. My Dress-Up Darling was nominated in several categories at this year's Crunchyroll Anime Awards, including Best Character Design and Best New Series.
How My Dress-Up Darling's Marin Inspires Creativity
Sakura Kitsune isn't the only My Dress-Up Darling fan inspired to make meta-cosplay based on the series. Most notably, professional model Arisa Chan shared their own Shizuku. Moreover, Kitagawa herself has become a popular option for costume makers to recreate. Recently, Akira Akasa, a popular singer and model in Japan, posted her interpretation of the character on Twitter with the caption, "Happy Birthday, Marin. I love you, a wonderful woman who is sparkling and dazzling and who enjoys her hobbies and love to the fullest!!"
In a recent interview, Keisuke Shinohara, the director of the My Dress-Up Doll anime, explained why he thinks Kitagawa is such a fan-favorite character. "She has respect to herself, as well as to others, which makes her likable. Marin's not afraid to speak her mind, yet when it comes to romance, she could be shy, and that's relatable for anyone who's been in love," he stated.