Season 2 of Jujutsu Kaisen will stream on Crunchyroll and adapts the "Hidden Inventory/Premature Death," which tells Gojo and Geto's past.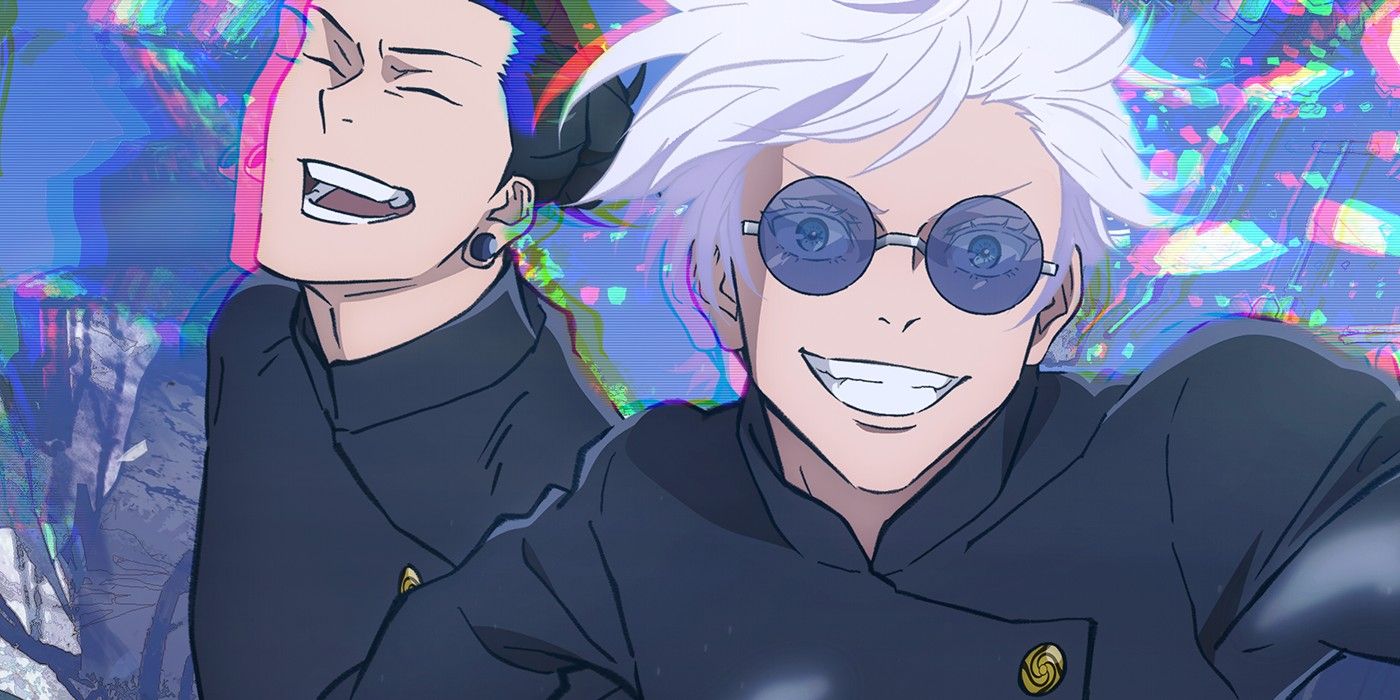 The highly-anticipated second season of Jujutsu Kaisenwill stream simulcast on Crunchyroll.
Crunchyroll has announced the platform will stream Season 2 of Jujutsu Kaisen when it premieres on July 6. The season will broadcast for two consecutive cours, with the first arc titled "Hidden Inventory/Premature Death" and the second arc titled "Shibuya Incident." "Fans have been eagerly waiting for the return of this incredible series, and we're thrilled that Crunchyroll will be the exclusive home to season two of Jujutsu Kaisen," Asa Suehira, Crunchyroll's Chief Content Officer, said.
Set during the spring of 2006, the "Hidden Inventory/Premature Death" arc features Satoru Gojo and Suguru Geto during their second year of attending Jujutsu High. Despite sometimes having conflicting views, the two talent sorcerers are each other's closest friend. One day, Tengen, an immortal jujutsu sorcerer whose responsibility lies in reinforcing the barriers protecting the school, assigns them both a mission: to escort and erase the "Star Plasma Vessel" named Riko Amanai, the girl chosen to merge with Tengen. Danger strikes in the form of an assassin named Fushiguro who has his eyes set on killing Riko. The "Hidden Inventory/Premature Death" arc will take fans into Gojo and Geto's past, diving into their friendship and their eventual separation.
Jujutsu Kaisen Season 2's Talented Cast
Yuichi Nakamura will voice Satoru Gojo, the strongest sorcerer in the world while Takahiro Sakurai will portray Suguru Geto, the evil curse user. Anna Nagase will portray Riko Amanai with Takehito Koyasu voicing Toji Fushiguro. Aya Endo rounds out the cast as Shoko Ieiri. Jujutsu Kaisen will produce an English dub, along with Latin, American Spanish, Castilian Spanish, Brazilian Portuguese, French, Italian, German and Russian, with premiere dates announced at a later date.
Produced by Studio MAPPA, Shota Goshozono, who worked on the first season of Jujutsu Kaisen as the episode director and who worked on another MAPPA series Chainsaw Man, will direct the second season. Hiroshi Seko, who worked on Attack on Titan Final Season and Mob Psycho 100, will write the screenplay and series composition. Sayaka Koiso and Tadashi Hiramatsu will oversee the character design with Junichi Higashi in charge of the art direction. Yoshimasa Terui will compose the music with Tatsuya Kitani singing the opening theme song "Ao no Sumika" with Soushi Sakiyama performing "Akari."