Satoru Gojo will return soon, alongside more curses and action in Jujutsu Kaisen Season 2. Here's when and where you can watch the first episode.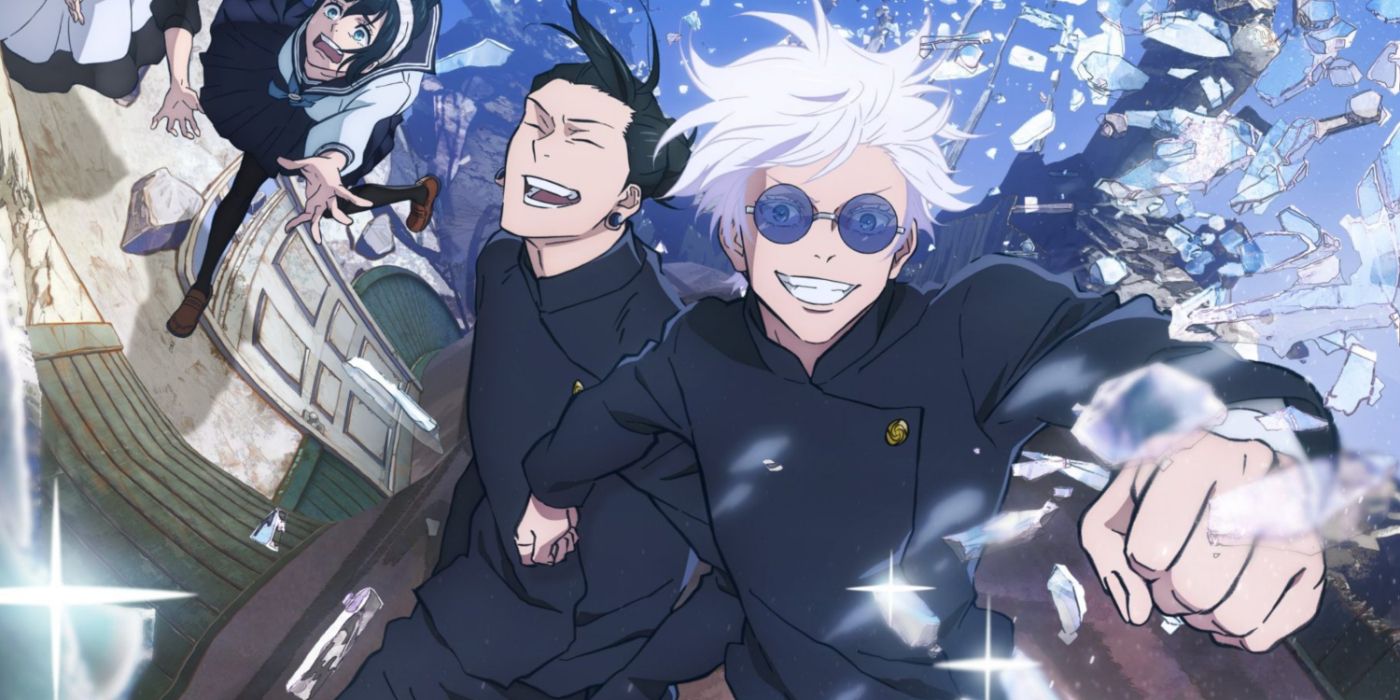 The first episode of Jujutsu KaisenSeason 2 will be released on July 6, 2023. The beloved Studio MAPPA anime will release weekly episodes every Thursday exclusively on Crunchyroll.
What Time Jujutsu Kaisen Season 2 Premieres
Below is a list of the specific times the premiere of the new season is expected to arrive, depending on your time zone:
Pacific time (PT): 8 a.m.

Mountain Time (MST): 9 a.m.

Central Time (CST): 10 a.m.

Eastern Time (EST): 11 a.m.

UK Time (BST): 4 p.m.

European Time (CEST): 5 p.m.

Indian Time (IST): 8:30 p.m.
The long-awaited return of Jujutsu Kaisen has been hotly anticipated since Season 2 was confirmed in February 2022. This upcoming installment of the anime is set to adapt multiple arcs from the massively influential manga. The first of these is the "Gojo's Past" arc, which will delve into the history of the fan-favorite Jujutsu sorcerer Satoru Gojo. It will explore his relationship with his friend turned villain Suguru Geto. Clips from this arc were showcased in the Season 2 trailer for the upcoming project, which also featured a preview of the new opening theme, "Ao no Sumika," performed by Tatsuya Kitani. Season 2 will also bring the infamous "Shibuya Incident" arc to the screen, as confirmed by Yuji's voice actor, Junya Enoki.
The previous season, consisting of 24 episodes, followed Yuji Itadori after he ate the finger of a powerful Curse named Ryomen Sukuna. Afterward, he was forced to join Tokyo Prefectural Jujutsu High School by Gojo, where he formed a close bond with his fellow students Nobara Kugisaki and Megumi Fushigiro. The anime became massively popular and helped Gege Akutami's manga, which is currently on a soon-to-end hiatus, to become one of the best-selling in the medium. It was also dubbed as a member of the "Dark Shonen Trio," alongside Hell's Paradise and Chainsaw Man. Here is a full recap of Jujutsu Kaisen Season 1 for those who need refreshing.
Jujutsu Kaisen's most recent content was the tie-in prequel movie Jujutsu Kaisen 0. This critically acclaimed and commercially successful project took place before the events of the first season and focussed on the character of Yuta Okkotsu, a young student who becomes a sorcerer in an effort to control the Cursed Spirit of his childhood friend. Yuta is expected to debut for the anime's TV series sometime in the upcoming season. The movie also featured the previously mentioned Suguru Geto as the antagonist.