The governor of Japan's Aichi Prefecture promises harsh punishments for Ghibli Park guests making lewd social media posts with its beloved characters.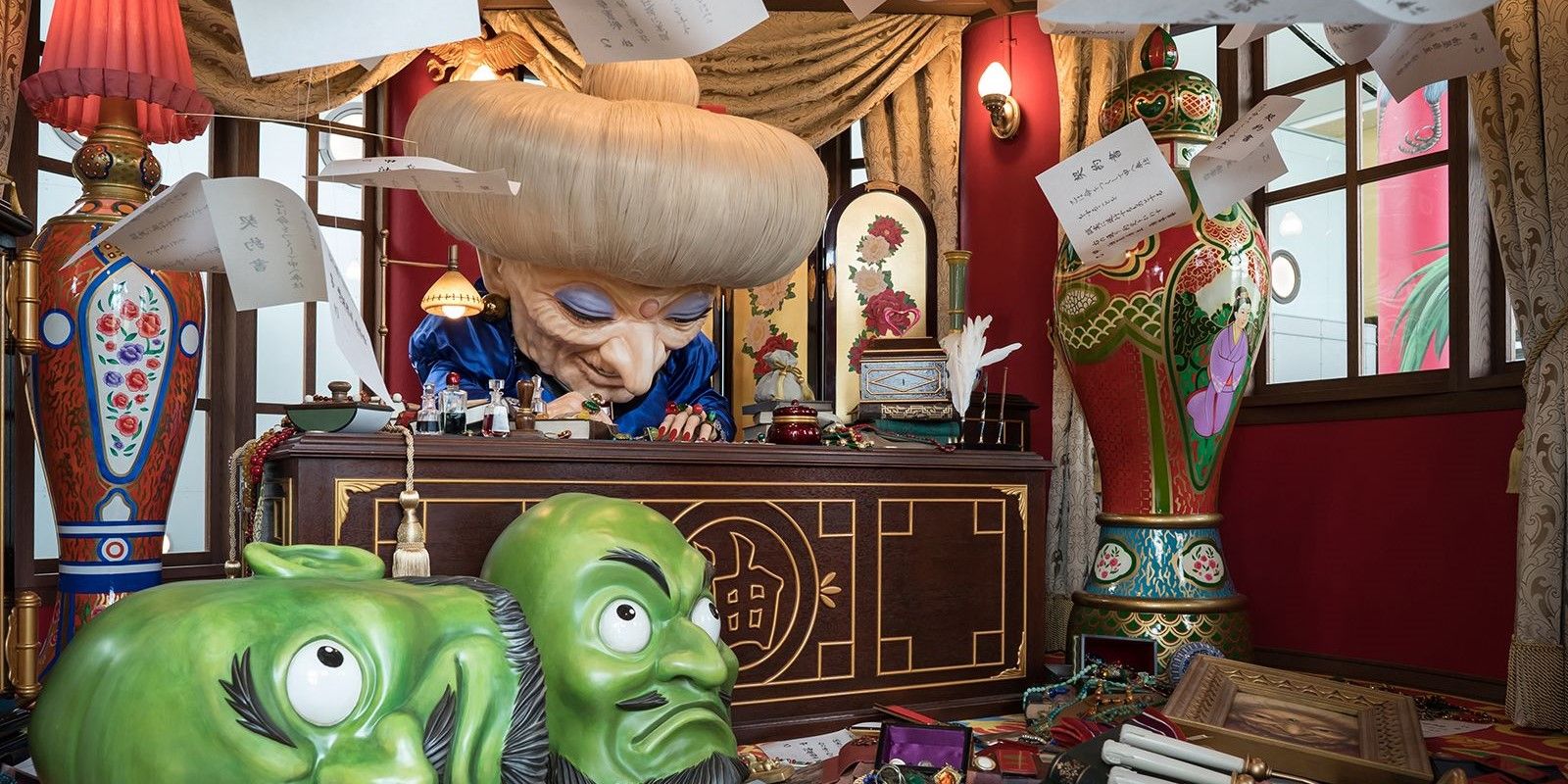 The Japanese government plans to intervene amidst a wave of ill-behaved Ghibli Park guests.
   Hideaki Ōmura, governor of Ghibli Park's home, Aichi Prefecture, announced a hard-line stance against park visitors taking lewd photos with the attractions, as reported by the Singaporean paper Straits Times. The move was made in response to posts recently surfaced on social media depicting male guests pretending to molest the young female characters featured in the park's various attractions. What form these measures will take has yet to be determined, but Ōmura stated he would prefer guests making these posts to not visit the park at all, suggesting possible bans.
   Crackdown on Ghibli Park Patrons
   Additionally, Ōmura equated the actions of these park patrons to the destruction of property, similar to past incidents of "sushi-terrorism," in which people filmed themselves licking or touching food at conveyor belt sushi restaurants, and claimed he would be taking harsher measures with such individuals. "It is extremely regrettable," he said in a translated statement. "We will take firm action because it [Ghibli Park] is located within the prefectural park."
   Ghibli Park first opened its doors in November 2022 with three of its proposed five areas: Ghibli's Grand Warehouse, the Hill of Youth and Dondoko Forest, the latter of which allows guests to explore Mei and Satsuki's house from My Neighbor Totoro. The next two areas have been announced and are slated for grand openings in late 2023, rounding out the park with "Mononoke Village" and the "Valley of Witches" of Princess Mononoke and Howl's Moving Castle, respectively. Unlike more traditional theme parks that include rides or big-ticket attractions, Ghibli Park offers a more relaxed, family-friendly environment in which guests can explore the worlds of their favorite animated films at their own pace. This makes the indecent behavior of some recent selfie-takers all the more upsetting to its local government.
   Studio Ghibli's 2023 Docket
   In addition to its theme park, Studio Ghibli has been busy crafting new lines of merchandise, the latest of which features a collaboration between Ghibli and Japanese artisans Nakagawa Masashichi Shoten. While their collection includes a number of exquisite handmade items crafted by some of the most skilled woodworkers in the country, they come with a price tag to prove it, with a miniature model of Totoro coming in at 330,000 yen ($2,450). Meanwhile, Ghibli is also gearing up for the release of Hayao Miyazaki's final film with the studio, which has tentatively been titled How Do You Live, which has been given a July 14, 2023 release date in Japan.