The final war of My Hero Academia may end not with an all-out fight but with someone extending out a hand to those who need it, even the villains.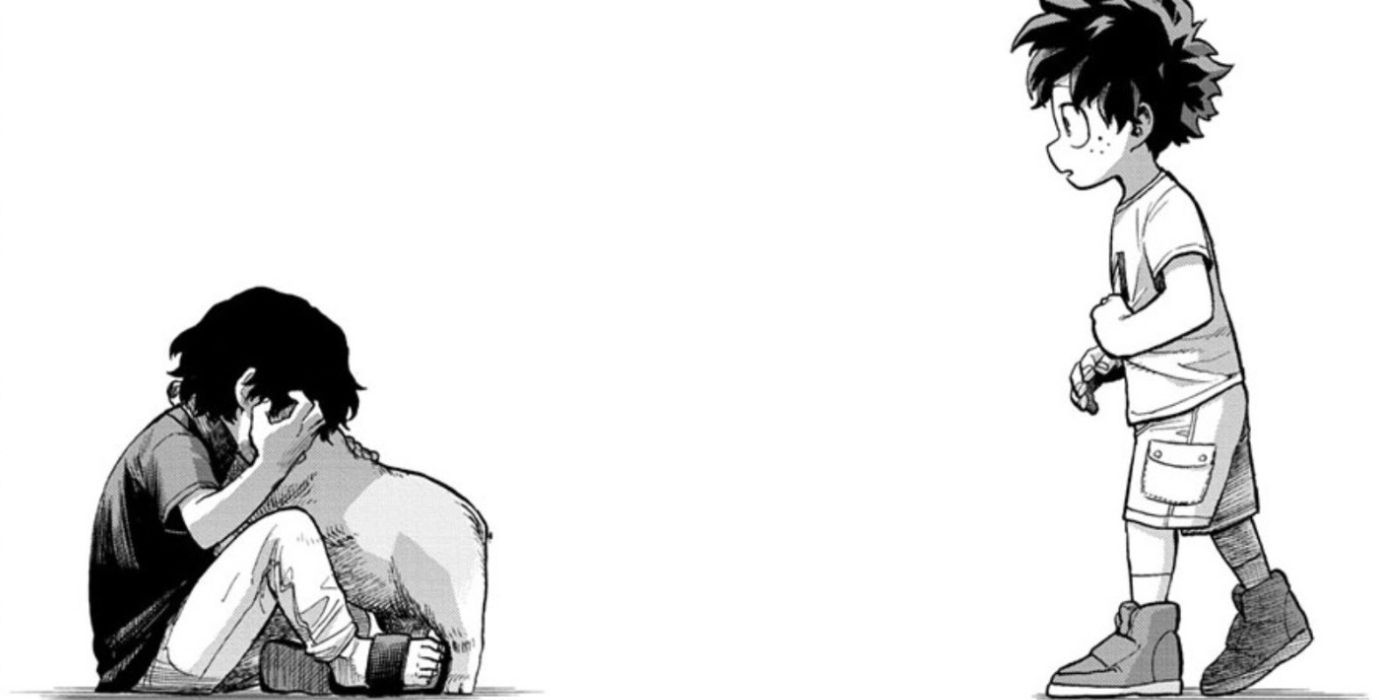 The following contains major spoilers for My Hero Academia Chapter 378, "The Story of How We All Became Heroes, Part 4" by Horikoshi Kohei, Caleb Cook and John Hunt, available now in English from Viz Media.
   Chapter 378 of My Hero Academia may foreshadow what the end of the war could look like, according to fan theories.
   As reported by ComicBook, Chapter 378 of the My Hero Academia manga, which came out on Jan. 22, 2023, had Lady Nagant, Gentle Criminal and La Brava make their return. Instead of siding with the villains, the three villains chose to fight alongside the heroes because Deku was the only one who tried to save them. This action helped Detective Tsukauchi realize that just as heroes can do villainous things, it's just as possible for villains to be heroes. "A crime is a crime…and we can't erase the past," Tsukauchi said. "But it's not always a lost cause."
   As readers have seen through the three villains, there is hope for the villains to turn over a new leaf and to be good again, thus signaling the beginning of a turning point in the war. "No matter how far they've fallen, each villain is still a human being. It's on us to recognize that about them. We absolutely have to." The detective said, alluding to how societal perceptions have been a key factor in denoting which individuals are 'good' and which are 'evil.' Borrowing the words from All Might, he continued, "Deep within each of their hearts, we'll find their starting point — their origin."
   Deku Sees the Good in Everyone
   Deku has always made it his mission to save as many people as possible, regardless of if they are his friends or enemies, heroes or villains. He has also tried to empathize with the villains whenever possible, recognizing that they are still human beings. Although Shigaraki has done tremendous evil, actively putting everyone he loves in danger, Deku saw something when he fought the Symbol of Fear during the "Paranormal Liberation War" arc. Just before All for One absorbed Shigaraki, Deku saw an abandoned little boy crying and knew that Shigaraki needed someone to save him.
   Kōhei Horikoshi came up with My Hero Academia after revisiting one of his previous one-shots, My Hero, and combining his love of American films and comics. The manga launched in Weekly Shōnen Jump in July 2014 and instantly became a hit, resulting in a successful media franchise with six seasons, a few animated movies, light novels, stage plays and a live-action adaptation directed by Shinsuke Sato. Horikoshi had previously said in December 2021, he hoped to wrap up My Hero Academia in a year. In his comments for Shōnen Jump Issue #45, he said he was "reconsidering it."