Former 20th Century Fox licensing director Joshua Izzo says Disney has been sitting on a finished Alien vs. Predator anime since it acquired Fox.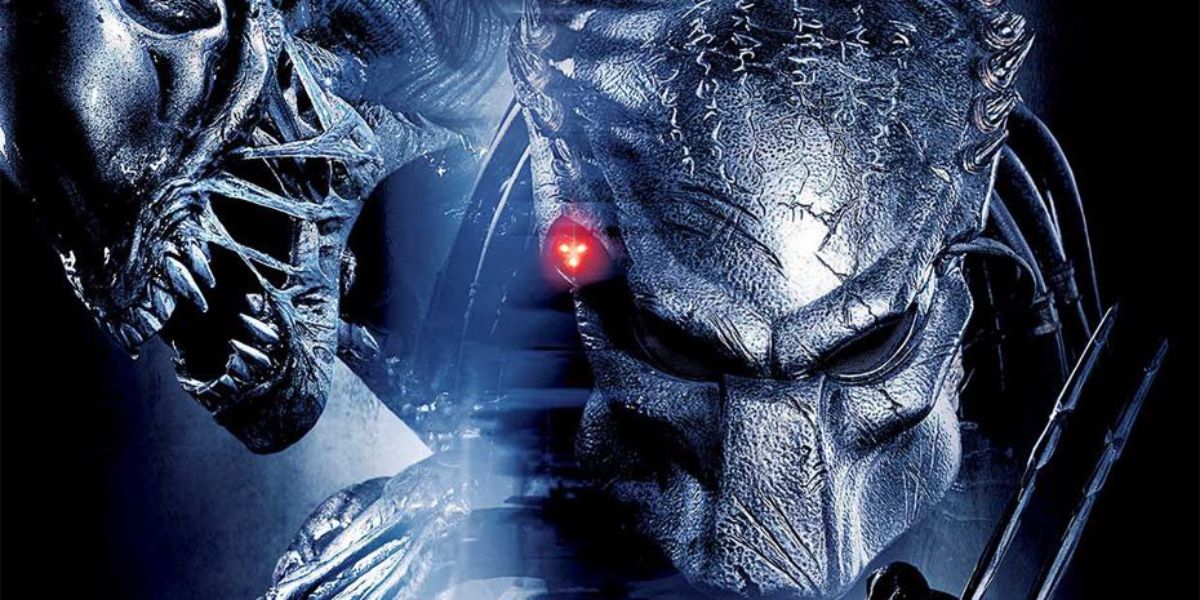 According to former 20th Century Fox licensing director Joshua Izzo, The Walt Disney Company has been sitting on a "fully completed" Alien vs. Predator anime since its acquisition of 21st Century Fox in 2019.
Last month, Izzo appeared on the Perfect Organism podcast for Alien Day (which he founded in 2016). "There is, sitting at Disney now, at 20th Studios, 10 episodes of a fully completed Alien vs. Predator anime series that I produced," he said. "It's done. It's in the can. It's mixed; it's finished. It was produced and story cracked by Eric Calderon and Dave Baker, two unbelievably crazy talented guys." Apparently, the anime is set sometime after the events of Alien vs. Predator (2004) and Alien Resurrection (1997).
Izzo, who worked at Fox prior to the Disney buyout, originally pitched the project as an animated series. "I said [to head of consumer products Jeffrey Godsick], 'Hey listen, I want to pitch this idea of a direct-to-DVD Alien and/or Alien/Predator and/or Predator animation that we, the consumer products division, can sell against," he explained. "Let us be the masters of our own destiny rather than waiting for theatrical whenever a movie decides to come out,'" Izzo explained. At the time, Fox had yet to announce 2018's The Predator, while 2017's Alien: Covenant was only just starting development.
After getting the go-ahead from Godsick, Izzo presented storyboards and a complete idea for the series to 20th Century Fox Home Entertainment. The project morphed into an anime when an unnamed director was brought on board and presented an all-new story for the series. According to Izzo, said director previously worked on Halo Legends and Harlock: Space Pirate. (With that in mind, unconfirmed rumors suggest that the director was none other than Blade Runner: Black Lotus' Shinji Aramaki.) The plan was for the 10-episode Alien vs. Predator anime to air on television in Japan and be released across three DVDs in western markets.
The History of Alien vs. Predator
Fox's Alien franchise began in 1979 with Ridley Scott's seminal horror classic Alien. James Cameron's sequel, Aliens, followed suit in 1986. Alien 3 released in 1992, followed by the aforementioned Resurrection in 1997. Scott eventually returned to helm a series of Alien prequel films, which began with Prometheus in 2012 and continuing with the aforementioned Covenant in 2017. Meanwhile, Predator kicked off its own franchise at Fox in 1987. The film was followed by Predator 2 in 1990 and Predators in 2010. The aforementioned fourth film, The Predator, released in 2018 as the final Predator movie under the Fox banner.
The Alien vs. Predator crossover sub-franchise actually began in the worlds of comics. AVP was first published in 1989 by Dark Horse Comics, which owned the license to both Fox properties. Paul W.S. Anderson eventually directed a live-action Alien vs. Predator film, which released in 2004. Fox eventually put out a follow-up, Aliens vs. Predator: Requiem, which hit theaters in 2007. That said, regarding the individual Alien and Predator franchises, the crossover films' canonicity is questionable at best.
Alien and Predator Under Disney
When Disney acquired 21st Century Fox in 2019, it rebranded 20th Century Fox — the now-defunct company's film division — as 20th Century Studios. In the process, Disney also absorbed a number of Fox-controlled film and TV IPs, such as Cameron's Avatar, X-Men, Fantastic Four and, of course, Alien and Predator. In 2022, the Disney-owned 20th Century Studios released Prey, the fifth main-series Predator film, which serves as a prequel to all its predecessors. The film debuted exclusively on Disney's majority-owned Hulu. Prey proved to be a big hit with critics and audiences alike, garnering even stronger reviews than the original Predator film from 1987.
There are future plans for the Alien franchise under the Disney banner as well. In late 2020, an Alien TV series was announced as part of the FX on Hulu lineup. Then, in early 2022, news broke that Fede Álvarez (Evil Dead, Don't Breathe) was attached to pen the script for a new Alien feature film — which, like Prey, would premiere exclusively on Hulu from 20th Century Studios. Additionally, Scott has been developing a third Alien prequel film as a direct follow-up to Covenant. Meanwhile, the Alien and Predator comic licenses have shifted to the Disney-owned Marvel Comics. All that being said, it remains to be seen if Disney has any plans for the finished Alien vs. Predator anime to see the light of day.