An adorable Chainsaw Man fan art features a hypothetical love-hate friendship between its two fellow cat lovers Power and Asa.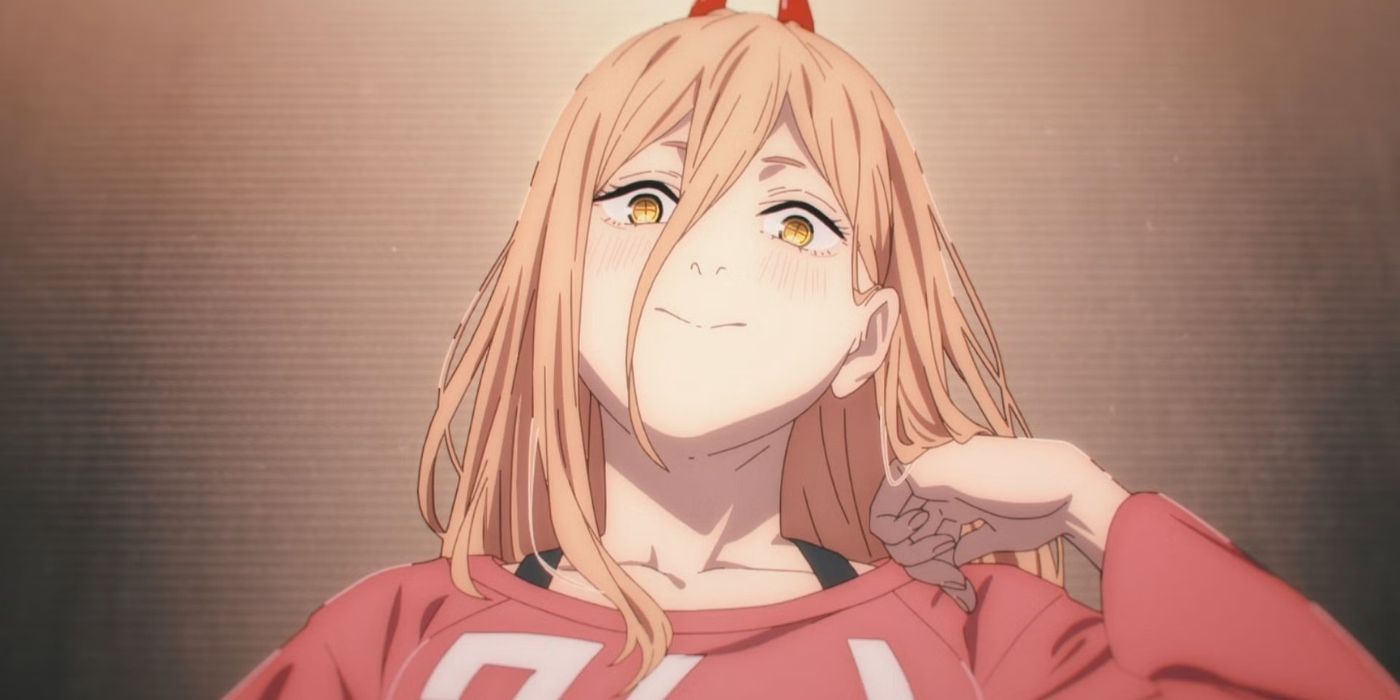 The following contains major spoilers for Part 1 of the Chainsaw Man manga, by Tatsuki Fujimoto, Amanda Haley and Sabrina Heep, now available in English from Viz Media.
If things had gone differently, Chainsaw Man fans could have seen the birth of a chaotic and beautiful new friendship.
Talented character designer and concept artist Akaigu illustrated a Chainsaw Man "what-if" situation featuring a friendship between Blood Fiend Power and Asa Mitaka, the protagonist of the second part of the manga. Power is wearing the same school uniform as Asa, indicating the two attend the same school. The Blood Fiend has a massive grin as she wraps both arms around Asa, while the latter looks a little overwhelmed with how much attention she's receiving. "I think they could've been great friends," Akaigu wrote in their caption, mourning what could have been had Power not been killed.
Despite how different Power and Asa are, with the former having a bold personality and the latter preferring to keep to herself, fans said their hypothetical friendship could have worked. The two share some of the same interests, such as their love for cats and would do anything for them, including sacrificing other people to save them. A Twitter user commented on the fan art, "this is so cute, they would hate-love each other, Power would have gotten so attached to Asa [in my opinion.]"
Who Are Chainsaw Man's Power and Asa?
Power is one-third of the fan-dubbed Hayakawa family in Chainsaw Man, comprised of her, Aki and Denji. In the Hayakawa family, Power takes on the role of the annoying younger sister and once tried to exchange Denji's life for her cat Meowy's. Over time, Power grows to love her makeshift family and considers Denji one of her close friends. As for Asa, she suffers from trust issues and low self-esteem. A connection to a devil isn't out of the norm for her as she has established an unwanted relationship with the War Devil and is currently attempting to pursue one with Denji.
Tatsuki Fujimoto wrote and illustrated Chainsaw Man, releasing the first part on Weekly Shōnen Jump in December 2018. While known for its dark material, canvassing topics such as violence, themes of a sexual nature and gore, Chainsaw Man has also delved into more emotionally mature issues. MAPPA produced the anime adaptation, which follows a young man named Denji who can transform into a devil called Chainsaw Man.
Fans can watch Power's antics in Season 1 on Crunchyroll. The manga is available on Viz Media, with Chapter 130 releasing on May 23.