Following the conclusion of Season 4, Bungo Stray Dogs has revealed Season 5 will air in July, sharing an exciting new PV and key visual.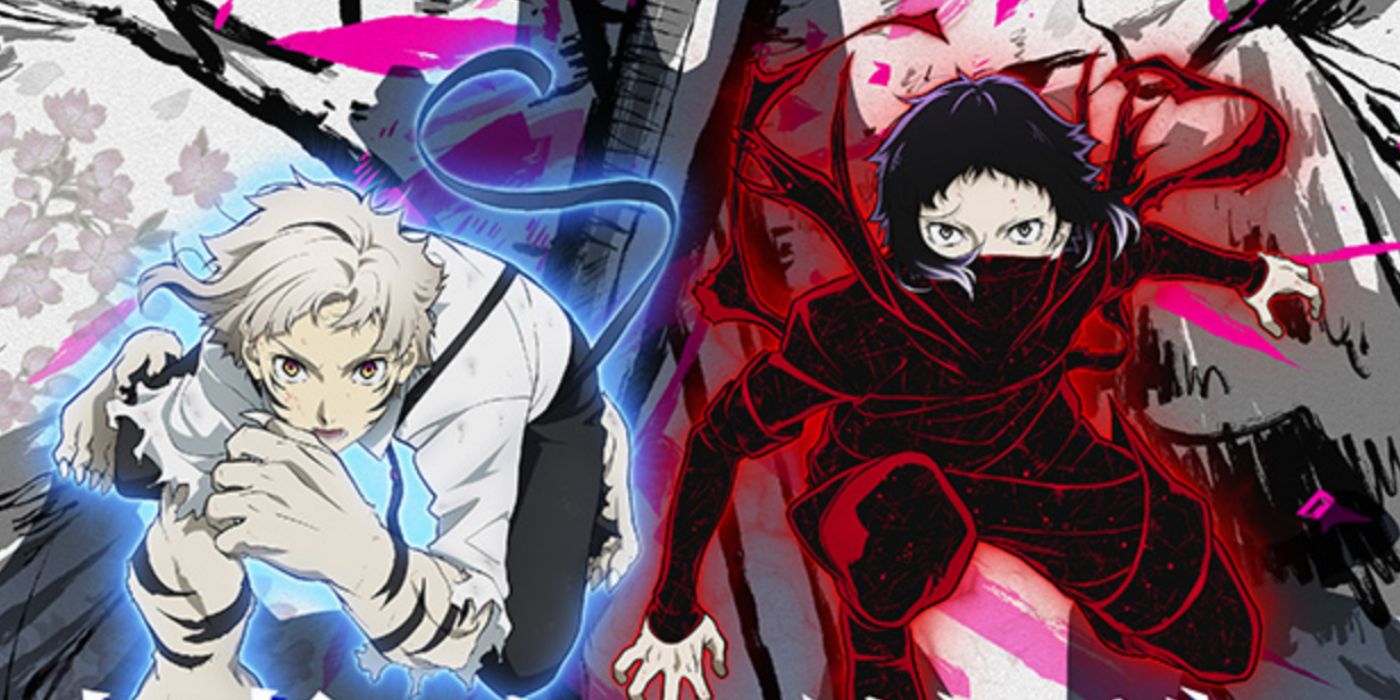 The stray dogs are returning for an exhilarating Bungo Stray Dogs Season 5 this July.
As reported by Crunchyroll, Bungo Stray Dogs has announced Season 5 has been green-lit and will premiere in a few short months. The announcement revealed a short promotional video, giving fans a sense of what to expect come July. Included with the promotional video is an intense key visual showcasing Atsushi and Akutagawa fighting side by side, with Ranpo standing at the top, his back to the audience.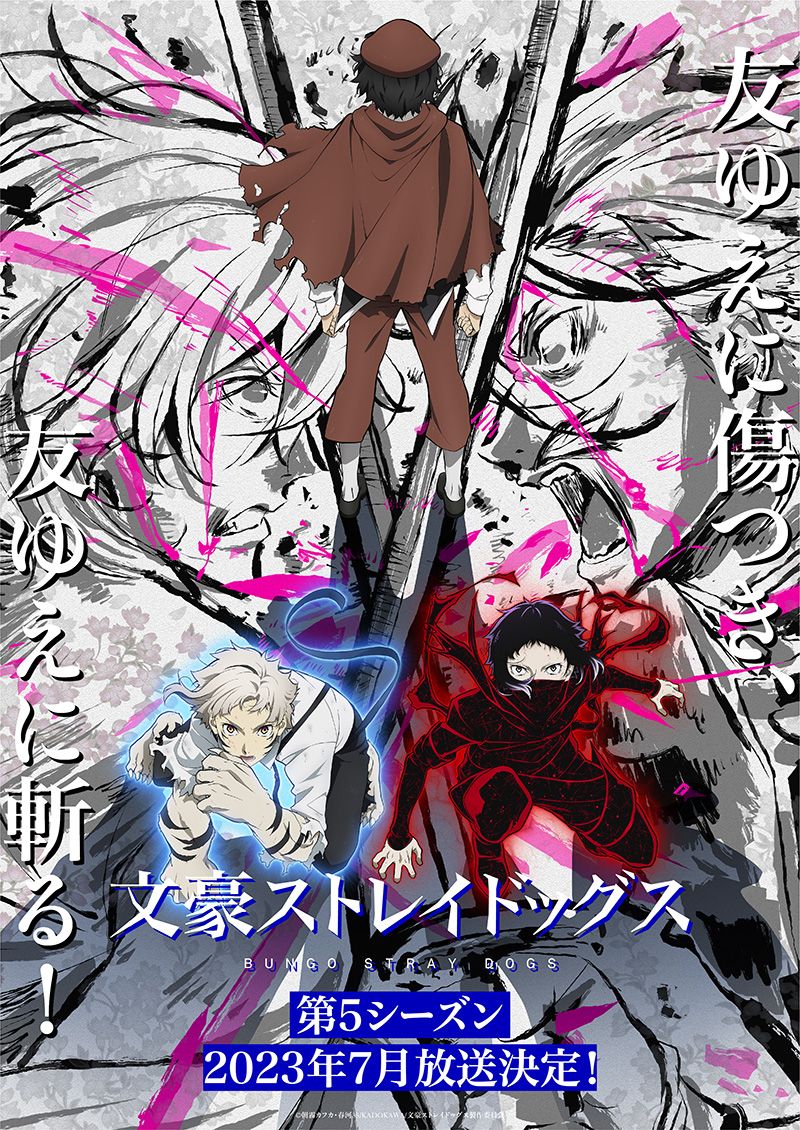 The first promotional video opens with the United Nations headquarters, where the United Nations beseech Ōchi Fukuchi to help deal with the Decay of the Angel, the terrorist organization introduced in Season 4. Tensions are further ramped up with the Armed Detective Agency now separated and dealing with their own problems. Fans have flooded the comments, expressing their excitement for the upcoming season.
Bungo Stray Dogs' Dramatic Fourth Season
Season 4 aired on Jan. 5, 2023, for 13 episodes. Directed by Takuya Igarashi with scripts by Yōji Enokido, who both worked on the previous three seasons, the fourth season of Bungo Stray Dogs went back to the past to focus on Ranpo and Fukuzawa's partnership for the first few episodes. The remaining episodes revolve around the Armed Detective Agency, who suddenly find themselves framed for committing terrorist acts. With the Military Police's unit, the Hunting Dogs, hot on their heels and time running out for the Agency to find the real culprit, Atsushi and his friends will have to find some way to get out of this mess.
Bungo Stray Dogs' Spinoff Anime and Manga
Written by Kafka Asagiri and illustrated by Sango Harukawa, Bungo Stray Dogs began serialization in Young Ace in December 2012. In addition to the anime adaptation, the manga series inspired an animated film called Bungo Stray Dogs: Dead Apple and a live-action adaptation Bungo Stray Dogs The Movie: Beast, which premiered in. January 2022. The series also currently has ten light novel spin-offs. Bungo Stray Dogs revolves around an organization called the Armed Detective Agency, where a group of gifted supernatural individuals work together to solve mysteries. Born from Asagiri's idea to create a story where famous authors have powers, each character's name is inspired by a real-life author like Japanese author Osamu Dazai and Russian writer Fyodor Dostoevsky.
The final episode of Season 4, "Skyfall," aired on March 29. All four seasons of Bungo Stray Dogs, including the spin-off series Bungo Stray Dogs WAN!, are available on Crunchyroll.